YouTube New Features Update: Is It Possible To Zoom Videos?
YouTube, a popular video sharing and streaming app, is now testing a new mobile app feature that would enable you to zoom videos on the platform. It is one of the best YouTube new features that is being tested by its premium subscribers who have been given access to this unreleased update. This latest update would allow one to use a pinch-to-zoom gesture on any video. It would work both on a landscape or portrait view.
The company revealed that the latest YouTube feature will be in testing till September 1, 2022, so that it can acquire user responses and feedback. Thereafter, they might make alterations before rolling it out on a large scale. If you want to try it then it is mandatory to subscribe to YouTube Premium. Then open the "Try experimental new features" page and go ahead with the zoom-in update.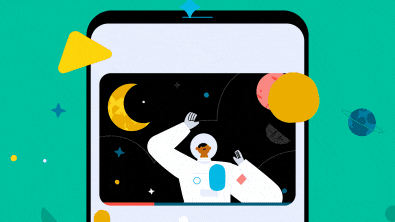 It is one of the most awaited YouTube new features by mobile users of this video streaming giant. However, according to the comments on the company this YouTube latest news update, it still depends on the user responses whether this update will be officially released or not. If there are several unsolvable issues then the company might decide to chuck this idea off.
But if it is released on a global scale it would be very useful to users as there are many instances where one wants to zoom into the minute details in a video. Therefore, videos hosting educational content, DIY instructions, and impeccable sceneries would have a better reach in the minds of the viewers.
You can still zoom in to videos using a laptop or desktop version of YouTube by pressing the combination of Ctrl and '+'. But obviously, who doesn't love it all comfy to watch stuff on the go via mobile? Therefore, you might have to wait for a little while and wait for further updates on YouTube new features.